DAI Foundations in Servant Leadership Course
DAI is proud to partner with the Jaffray Centre to offer the Foundations in Servant Leadership Course.
Course Description: This practical and highly interactive course is designed to help you understand Biblical and especially New Testament perspectives on leadership; while at the same time developing your own abilities as a leader. Through our time together you will discover your leadership styles, understand your spiritual gifts and abilities, learn how to enable and empower others to lead like Jesus, and discover how to lead teams and influence others for Kingdom ministry.
 Learning Objectives
Understand and articulate how worldview and culture impact our approach to leadership.
Differentiate between cultural norms of leadership and a Biblical approach to servant leadership.
Analyze how your leadership style, and how you might adopt a more Christ-like style of leadership.
Analyze your own personal style of working with others and identify areas where you need to modify your leadership style in order to enable and empower others.
Describe the major areas of leadership responsibility and how a servant leadership approach operates within each area and enhances the value of each one.
Explain the value of empowering your team to enhance the impact of your leadership.
Apply the principles and values of servant leadership to your current or proposed work or ministry.
Course Facilitators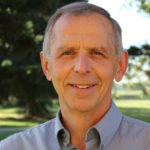 Terry Fossen is the Regional Minister of the Alberta Baptist Association. He has more than 30 years of experience pastoring churches, teaching at a seminary level and serving as a missionary in Nigeria.  Terry is a graduate of the University of Calgary, the North American Baptist Seminary and the University of Alberta.  He lives in Edmonton with his wife Tammy.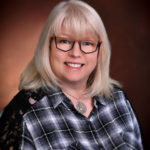 Cheryl Krueger has been a Chaplain at the Royal Alexandra Hospital in Edmonton since 2010. Cheryl's ministry has taken her to more than 30 nations and includes leadership experience in Youth With A Mission, various charitable organizations, and local churches. Cheryl is a graduate of Taylor Seminary and lives in Edmonton with her husband Gary.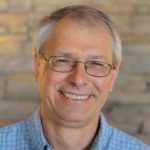 Karl Mueller is the Canadian Director of DAI Leadership Ministries and the DAI Senior Consultant for North American Diaspora Ministry. He has served in leadership with Youth With A Mission, the North American Baptist Conference and Visionledd. Karl has also been the President of a Canadian Bible College and a missions/justice pastor in two mega-churches in the USA. He serves on the Board of Directors of several Christian organizations. Karl is a graduate of the University of Alberta and the School of Intercultural Studies at Fuller Theological Seminary (Missiology/Leadership Development). He lives in Edmonton with his wife of 37 years.
This course can be taken at three levels:
Certificate of Participation – Attendance at all four classes is required but no assignment need to be completed
Certificate of Completion – Attendance at all four classes is required and completion of additional assignments
One Hour of Credit Towards a Degree at Ambrose University – Attendance at all four classes is required as well as additional assignments. If interested in taking the course for credit, please contact jaffray@ambrose.edu.
Fall 2018 Course Dates
Location: Millbourne Community Life Centre (2101 Millbourne Road West Northwest, Edmonton, AB)
Cost: Early Bird rate $180; $199 after September 1, 2018.
Date: This course will run over four Saturdays in the fall.
– Saturday, September 15, 2018
– Saturday, October 20, 2018
– Saturday, November 17, 2018
– Saturday, December 1, 2018
Time: 9:00 am to 4:00 pm
Registration: Click here to register.
Questions? Contact jaffray@ambrose.edu