Aruna's Reflections on the DAI Spiritual Formation Course
Aruna, an MAOL student in South India, has really captured DAI's vision for spiritual formation in her 5th assignment summary of what she learned through the course.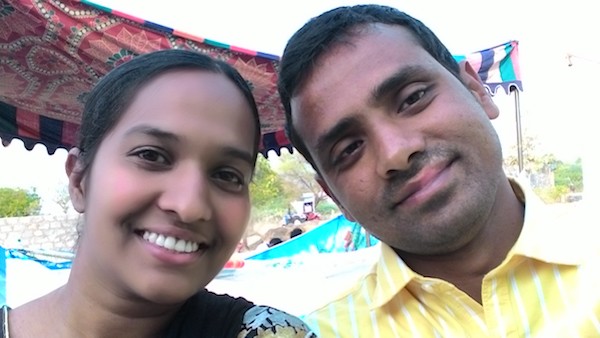 Aruna, pictured right with husband and fellow MAOL student Rajendra, writes:
"There is always a goal for the Christian life. But many times, it is not specified exactly. I used to say that my goal is to serve God or to preach God. Unit 2 of the Spiritual Formation course spoke about the goal of the life very clearly. It caught my attention and I loved the way it is explained "Loving as God loves, imaging God on earth, maturing into the fullness of Christ and finishing the race with excellence." It is all about being with God and representing Him on this earth. I started to practice this in my life.
"This course gave a complete revelation about what spirituality is. It is a relationship of our embodied selves to God. Now, I have a full understanding of what is real spirituality and what really God is expecting me to be.
"Along with the spiritual life my physical life also became fruitful. As I continue to work on spiritual disciplines the physical life also became disciplined. I learned time management. I struggled with my timings for many years but, by the grace of God, this course taught me to manage time wisely and carefully. Life looks meaningful and disciplined. I know now what to do at what time and why I do it. The purpose of life is clear to me. This course is a beautiful course that built my inner and external life."